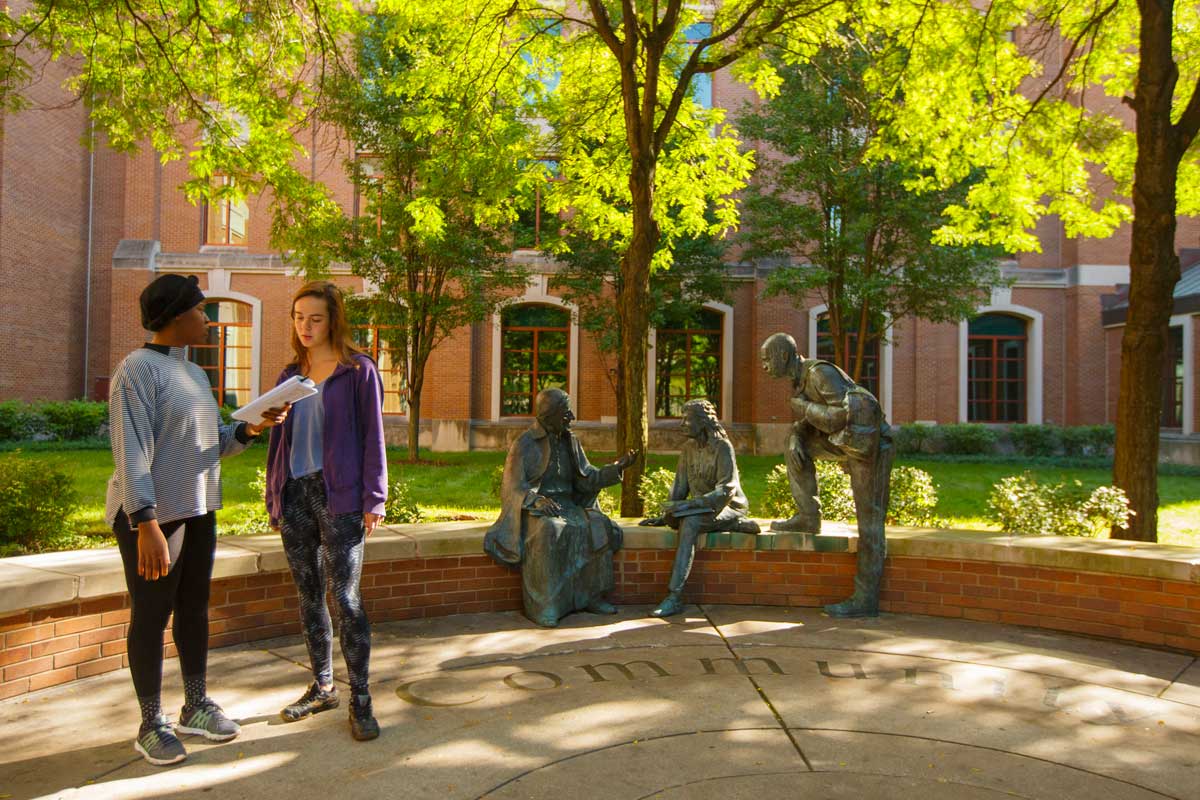 At DePaul, your "college town" is the entire city of Chicago — and it's all yours to explore. Find everything from neighborhood boutiques to tech startups right outside your classroom. It's often hard to tell where the campus ends and the city begins.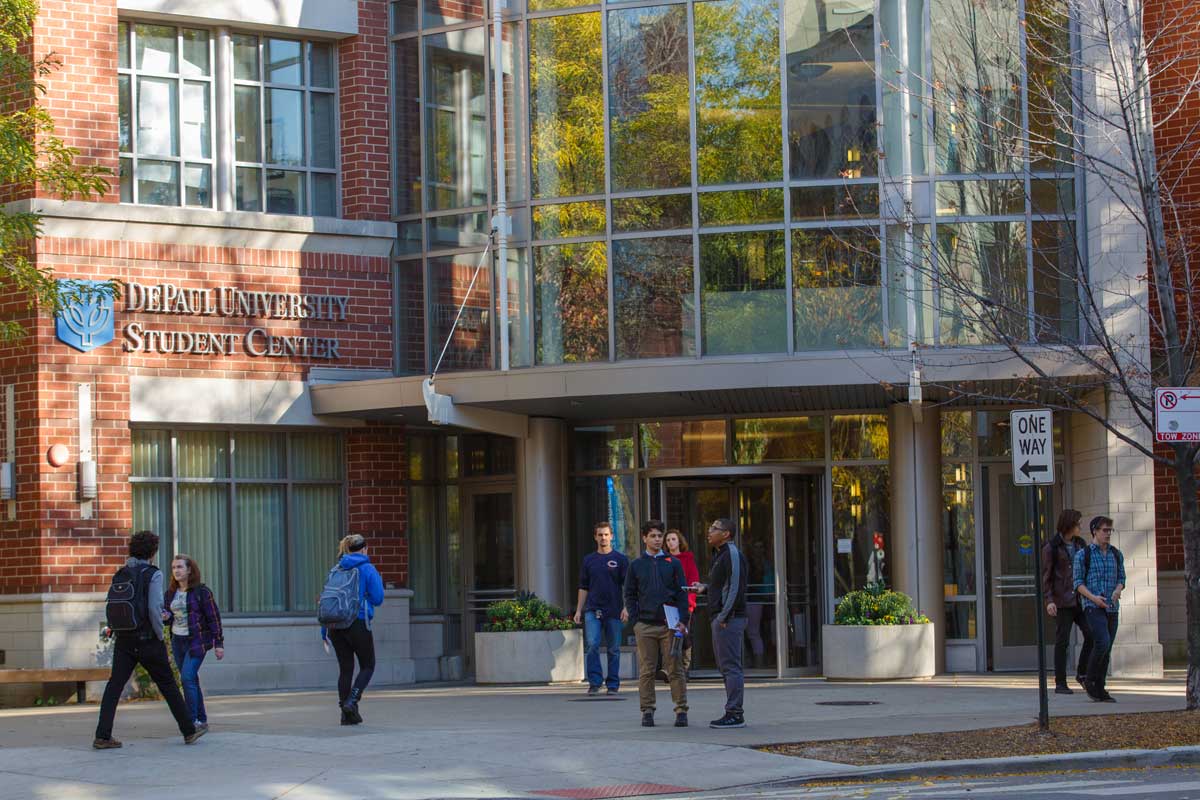 Lincoln Park Campus
Lincoln Park is in the middle of it all, with the lake and park to the east and neighborhoods full of adventure to the west. It has 36 acres of sprawling greenspace, dorms, libraries and other campus must-haves.

It's surrounded by blues clubs, concert halls, the zoo, improv theatres, the 606 Trail, world-famous restaurants and even a beach. It's an incredible place to learn, and an even better place to live.
Loop Campus
Named for the stretch of 'L' (short for "elevated") tracks that encircle it, "the Loop" is Chicago's biggest business district, home to some of the city's most prominent companies, most iconic skyscrapers and eight DePaul buildings right in the thick of things.

But it's not all business. Because the Loop is where you'll find Millennium Park, "the Bean," museums, the theatre district, world-famous restaurants and shopping. The big city doesn't get much bigger than this.